Quality New Jersey Concrete Floor Coating for Your Garage
Keep your concrete surfaces free of damage and looking new with effective and professional concrete floor coating services.
GARAGE FORCE OF NORTHEAST NEW JERSEY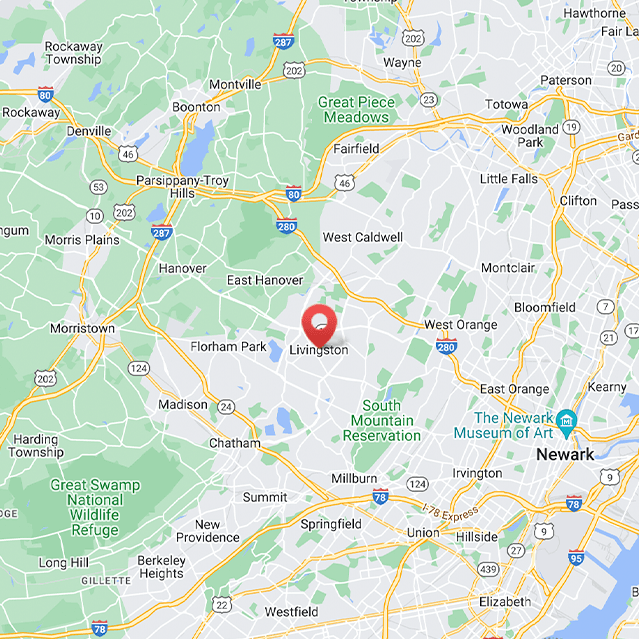 GARAGE FORCE OF NORTHEAST NEW JERSEY
Revamp Your Concrete Floors with Expert Coating Services

Garage Force Flooring New Jersey is located right next to you and is devoted to ensuring the best quality products and garage floor coatings installations are offered to you. We use polyurethane, polyurea floor coating, and polyaspartic floor coating for the coating. We bring to you a variety of floor finishes and colors which include the twenty-four standard concrete floor coating colors. Concrete Floor New Jersey also offers the traditional epoxy floor coatings that get installed in 2 to 4 days. We make beautiful, long-lasting concrete floors.
Our product is perfect for residential or commercial garage flooring, auto shops, basements, driveways, pool decks, and anywhere else you have concrete. Protect your cement investment and provide additional safety and a brilliant look to your space. Some benefits of Garage Force concrete coating include:
One-day floor coating installation
Residential lifetime warranty
100% Polyurea eco-safe with LEED contribution (base and top coat)
Dust free installation, low odor, no VOC
Flexible and up to 20X more durable than epoxy.
Improved slip and impact resistance
Garage Force is the #1 choice for high-quality floor coatings and concrete refinishing for residential and commercial sites in all of New Jersey.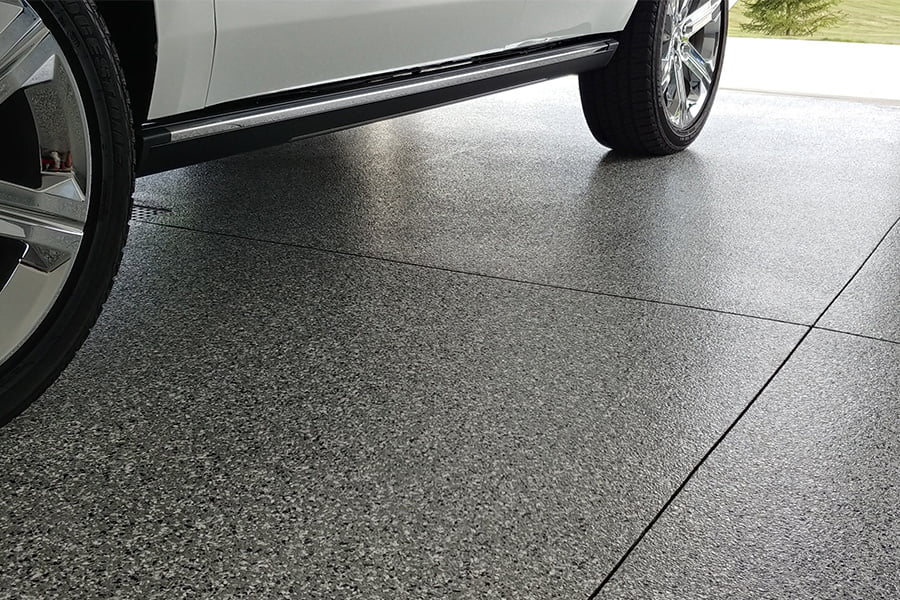 Garage Commercial Basement Patio Kitchen Salon The BEST
Floor Coating
Let's just talk garage floors for a minute.
A garage is a haven for many people. Whether you use it to store and protect your cars, perform handy work, or expand entertaining and activity space for your family, you want to make sure your garage is properly outfitted, maintained, and comfortable. One great way to do that is with our garage floor coatings. These polyurea coatings are like no other garage floor coating material you have seen before. Let us explain:
If you are looking for garage floor coatings, there is a good chance you did a google search for "epoxy". Historically, epoxy has been at the leading edge of garage floor coatings, but that is no longer the case. Nowadays, polyurea coatings are a much better option. Here at Garage Force, our patented polyurea garage floor coatings are about 20 times stronger than epoxy coatings. That is a huge difference in strength!
In addition to blowing epoxy's strength out of the water, polyurea floor coatings offer a whole host of other benefits:
P

Our floor coatings are resistant to damage from ultraviolet light. In contrast, epoxy coatings will yellow and fade after consistent exposure to sunlight.

P

With our floor coatings, a second layer is applied that resists moisture from getting into your concrete and causing damage.

P

Polyurea cures at an extremely fast rate, leaving less time for bubbles to form when the material hardens (a problem extremely common to epoxy coatings).

P

Our coatings provide a great-looking finish that also resists stains. In general, the material is also resistant to scrapes, extreme temperatures, and many forms of chemical corrosion.
In addition to these benefits, polyurea coatings have a much quicker installation time, making the process much easier on clients. This is because, as we mentioned earlier, our coatings cure (harden) extremely fast, and are complete within a span of 24 hours. In contrast, an epoxy garage floor coating generally takes three to four days to install. That is an extra two to three days for you to enjoy your new garage floor coating. Additionally, our coatings can be installed in temperatures anywhere between -30 degrees to 140 degrees Fahrenheit. That means except in extreme environments, you can have our coatings installed any time of the year. Epoxy, on the other hand, only has a very narrow temperature window that it can be installed in, making installation impossible except in spring and fall in many states.
If we haven't convinced you to consider one of our garage floor coatings so far, check out all of the customization options that we offer. If you are still on the fence, one of our friendly and knowledgeable representatives is available for your call. They will be happy to provide answers to any questions that you might need.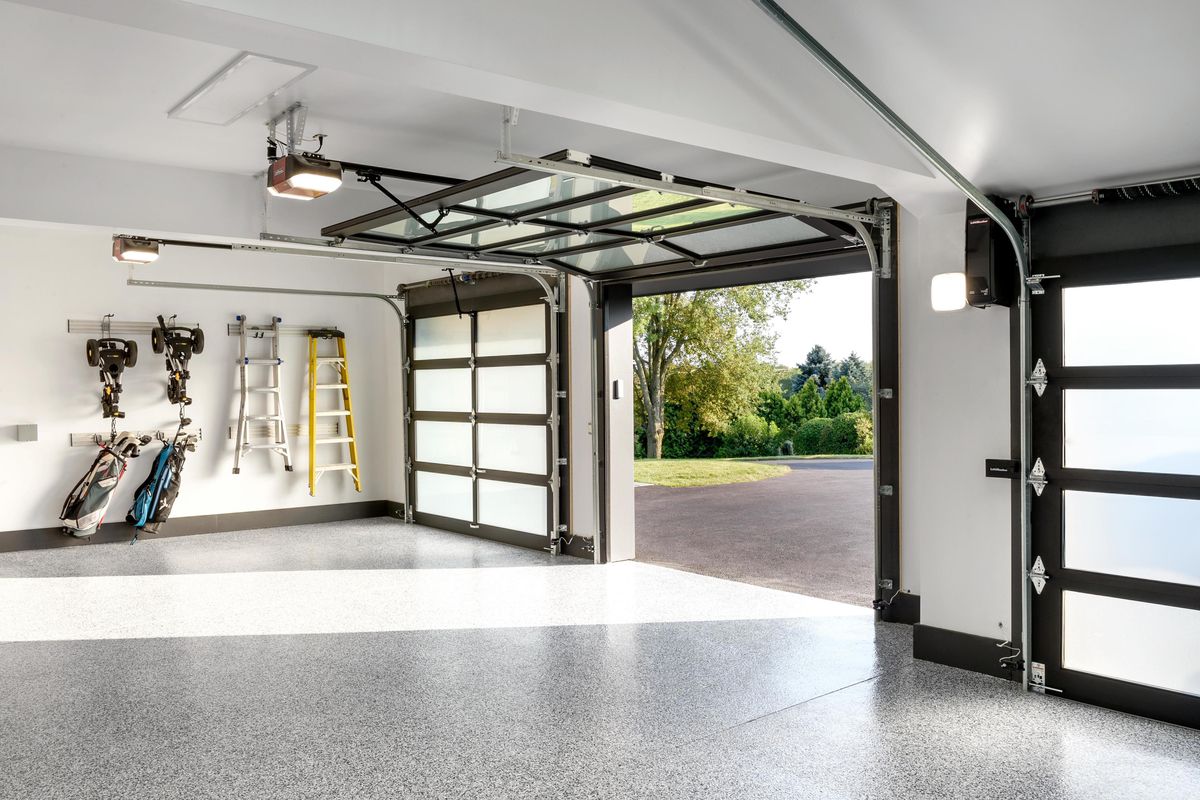 Step 1: Get in Touch
Contact us to book an appointment with our flooring experts.
Step 2: Floor Assessment
We'll get to your location and pinpoint your flooring issues. Our team will also take measurements to know whatever they need.
Step 3: Concrete Floor Resurfacing
Our team will fix your floors. Our services are fast and efficient. 
upgrade today
get your free quote from Garage Force
Our Service Area
Garage Force is proud to serve all of New Jersey, specifically in the following cities:
BASKING RIDGE
BERKELEY HEIGHTS
BERNARDSVILLE
BOONTON
BUTLER
CALDWELL
CEDAR GROVE
CEDAR KNOLLS
CHATHAM
CHESTER
DENVILLE
EAST HANOVER
ESSEX FELLS
FAIRFIELD
FAR HILLS
FLORHAM PARK
GILLETTE
GLADSTONE
GLEN ROCK
GREEN VILLAGE
HALEDON
HAWTHORNE
LAKE HIAWATHA
LINCOLN PARK
LITTLE FALLS
LIVINGSTON
LYONS
MADISON
MENDHAM
MILLBURN
MILLINGTON
MONTCLAIR
MONTVILLE
MORRIS PLAINS
MORRISTOWN
MOUNT TABOR
MOUNTAIN LAKES
MOUNTAINSIDE
NEW PROVIDENCE
NEW VERNON
PARSIPPANY
PATERSON
PEAPACK
PEQUANNOCK
PINE BROOK
ROSELAND
SHORT HILLS
SPRINGFIELD
STIRLING
SUMMIT
TOTOWA
TOWACO
WARREN
WATCHUNG
WAYNE
WESTFIELD
WHIPPANY
GARAGE FORCE FLOORING IS A STEP ABOVE THE REST
Proudly serving Atlanta, GA with unprecedented service, exemplary workmanship, and products that stand out, we are proud to be the reason you love your garage floor. Discover what we have to offer by calling us for your free estimate now. STRONGER FINISH
Our polyurea floors are 20x stronger than epoxy. RESISTS YELLOWING
Our floors are 100% UV resistant, so they will never yellow. YEAR ROUND APPLICATION
The coating can be applied year-round, regardless of weather. CHEMICAL RESISTANT
Floors are completely resistant to all common chemicals, including calcium, salt, oil, gasoline and grease. CUSTOMIZE COLORS
Flooring options are available in a variety of styles and colors.